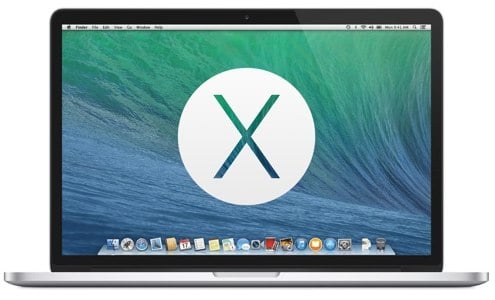 Apple announced OS X Mavericks a few days ago during the WWDC 2013 keynote, and we've been getting a bunch of questions about which Macs will work with the new operating system, like this one from Anette:
Q: OS X Mavericks looks cool, despite the silly name. However, it seems that when new software is introduced, a bunch of hardware is left out of the mix. Apple didn't make it clear which Macs will be able to run Mavericks. Do you know? Here's hoping my 2010 MacBook Air isn't left out in the cold!
Thankfully, it appears that Mavericks will be pretty forgiving, and won't need super-new hardware in order to run. In fact, it will run on some Macs that are as much as 6-years old. Here's the list:
iMac (Mid-2007 or later)
MacBook (13-inch Aluminum, Late 2008), (13-inch, Early 2009 or later)
MacBook Pro (13-inch, Mid-2009 or later), (15-inch, Mid/Late 2007 or later), (17-inch, Late 2007 or later)
MacBook Air (Late 2008 or later)
Mac Mini (Early 2009 or later)
Mac Pro (Early 2008 or later)
Xserve (Early 2009)

As you can see, anyone who has bought a Mac within the past four years is covered and will be able to run OS X Mavericks. Mac Pro, MacBook Air, and MacBook aluminum buyers as far back as 2008 are also good. In fact, some MacBook Pro and iMac buyers from back in 2007 can even get in on the Mavericks action. We'd say that this is a pretty large blanket of Mac users that will be able to enjoy the next generation of OS X.
OS X 10.9 Mavericks is set to launch later this fall, and will be available exclusively on the Mac App Store. No pricing has been announced just yet, but if history is any indication, it will cost between $19.99 and $29.99.